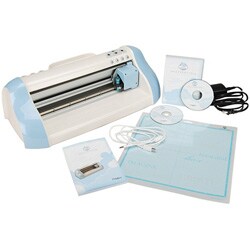 Pazzles Inspiration Electronic Cutter : machines : die cut machines & accessories : scrapbooking : Shop | Joann.com
A Die cut machine that is customizable to take my cut paper to the next level.I cam make so many awsome things and discount my prices....but the 499.99 price tag is a huge block in the way.
A
Tablet
I was
really hoping the Ipad would grow up enough that it could be a good Art tablet as well as a tiny computer but I may have to continue holding my breath.
Note to every one:
If there is something you know you'll need to buy eventually when you are in college, learn how to cook and
buy it then
!
I want a
MAC Book
will accept anything but the Air, but really want a Pro. Once again...something I should have bought in college...ahhh disposable income how I miss you...